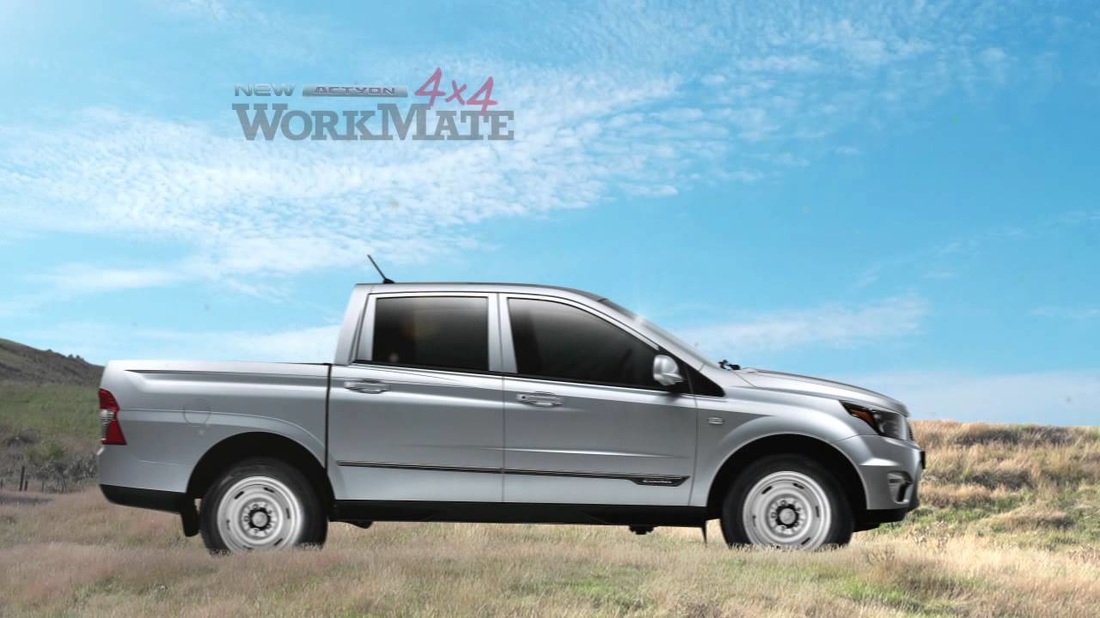 SsangYong Actyon Workmate
Do you want a lot of ute for your loot?
Then look no further than the SsangYong Actyon WorkMate.


This tough, Korean built, double cab ute is ready for work come rain, hail or shine with its deep deck, standard hard wearing liner and Bluetooth for convenience.

With the all new 2.3l petrol engine or the e-XDi turbo diesel engine the WorkMate is as tireless throughout the working week as it is on the weekend.
Features:
Why the SsangYong Actyon WorkMate is smarter
From the highly competitive price to the remarkable quality and standard specification, this is a ute that's built for tough times. With the WorkMate you will save thousands on comparable but expensive alternatives, giving you more to spend on loading the back of your WorkMate with a great Kiwi lifestyle.
It's practical and versatile
The WorkMate's cargo bed measures two square metres and with the tailgate down you can carry motorbikes, mountain bikes, skis, camping gear, work tools and other long or bulky items. This rugged off-road ute will get you to your destination comfortably and safely, whether you are on the job or out to play. Travelling is a breeze in the new cabin - a family of five can ride comfortably in the WorkMate as if they were in a passenger car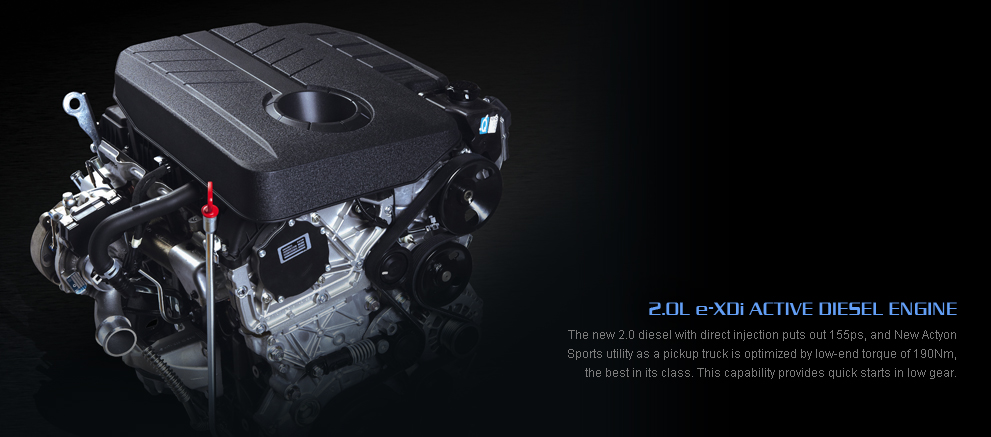 2.0L e-XDi Active Diesel Engine

State of the art common rail turbo diesel producing exceptional power and economy
Specifications:
Transmission

Value

Diesel 2.0L (CRDI)
​2WD

Diesel 2.0L (CRDI)
​Part-time 4WD

Manual 5 Speed

Value

.

.

Manual 6 Speed

.

y

y

Automatic 5 Speed

.

y

y
Brakes

Value

Diesel 2.0L (CRDI)
​2WD

Diesel 2.0L (CRDI)
​Part-time 4WD

Ventilated Front Discs

Value

.

.

Manual 6 Speed

.

y

y

Automatic 5 Speed

.

y

y